50 GB Storage

Unlimited transfer
20 E-mail accounts and chat
The most complete self-installer
SSL and Free backups

FTP and SSH

NVMe SSD disks

Try it for free and pay when you publish your website

Varnish Cache

Your WordPress in a shared plan

Money-back guarantee: 30 days

100 GB Storage

Unlimited transfer
Unlimited email and chat accounts
The most complete self-installer
SSL and Free backups
FTP and SSH

+Git

NVMe SSD disks

Try it for free and pay when you publish your website

Varnish Cache

Your WordPress in a shared plan

Money-back guarantee: 30 days

40GB Storage
Unlimited transfer
Unlimited email and chat accounts
The most complete self-installer

SSL and backups

FTP and SSH

+Git

NVMe SSD disks

Try it for free and pay when you publish your website

Varnish Cache

Your WordPress on your own server

Money-back guarantee: 30 days

Varnish
Start your website on WordPress
Web hosting for WordPress with the best conditions: optimized performance, the most complete auto-installer and all the features and resources you need. Configuration is very easy, but if you prefer it, we can help you right away.
The best auto-installer

Vitaminado de serie. Lo hemos diseñado para que tu web vuele y te ahorres tiempo en las configuraciones iniciales.

Superior Performance

The fastest WordPress Hosting: servers with NVMe SSD, Varnish Cache, PHP 8.0 and HTTP/2. Enjoy it all!

Free SSL Certificate

Protect communication between your visitors and your website, avoiding data theft. Let's Encrypt for free already pre-installed!

Automatic Backup

Automatically access your files' daily backup, databases, email accounts...

24/7 specialized Support

We support you in your language every day of the year, via chat, mail or phone. Call us for free!

Free Migration

We migrate your WordPress for you. And with your domain transfer, you get 3 months of shared hosting for free.

Extra security with WAF

Keep malicious traffic away from your WordPress. WAF works like a firewall so your page doesn't get infected.

Commands for WordPress

With WP-CLI you can execute almost all the options that WordPress offers you from a command line.

Spanish IP

Our Data Centre is located here. Enjoy a faster and better ranked website.
Optimized WordPress with the most complete auto-installer
And it will save you a lot of time. Configure and publish your WordPress easily and quickly with our auto-installer. We have enhanced it with all these tools for a simpler and more efficient management of your website.
Your WordPress completely secured

Antispam System Included

Image Optimizer ready to use

Varnish Cache and configured cache purging system

Built-in Plugins for On-Page SEO

With browser cache and minification settings

No unnecessary plugins or sample content

Classic editor enabled by default

Adjusted to three revisions per entry

Modification of Database prefix

Extra headers for much more safety

Limitation of the frequency of Cron execution

Automatic update of plugins and themes
Your Hosting hosted in Spain
Our hostings and servers have Spanish IP so that you get faster response speed and better your SEO positioning.
By choosing dinahosting, your data will also be protected by European regulations.
I want to know more
Free Disinfection and Safety Reports
With our disinfection and monitoring services we make sure that your WordPress hosting is always ready.
We take care of cleaning up any vulnerability of your hosting and we will notify you of any security breach.
Do you need advice?
We offer you the best hosting on the market and help you get the most out of it. Test us!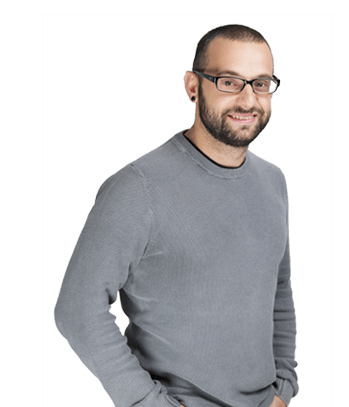 Iván Expósito
Support Department
And also at dinahosting...
You get the leading WordPress Hosting with the best tools.