Everything on-hand
Access quickly and easily to your files wherever you are and at any time through FTP, FTP over SSL or through the WebDAV protocol.
Git and subversion
You will have access to a web interface for git and svn. By this way you can handle and manipulate each of the files that are in the data store.
With your apps or via FTP
You can use the common apps to manage your files and, of course, do it directly from your Panel with FTP via web.
Mobile App
With Dinahosting for smartphones, the application that we have created to manage your services, you can edit and move files within your repository.
How to get your extra storage?
Select your initial package
GB
Activate it now
It´s too easy! just press the button "Hire" and that's it! You already have 50GB of extra space for your files.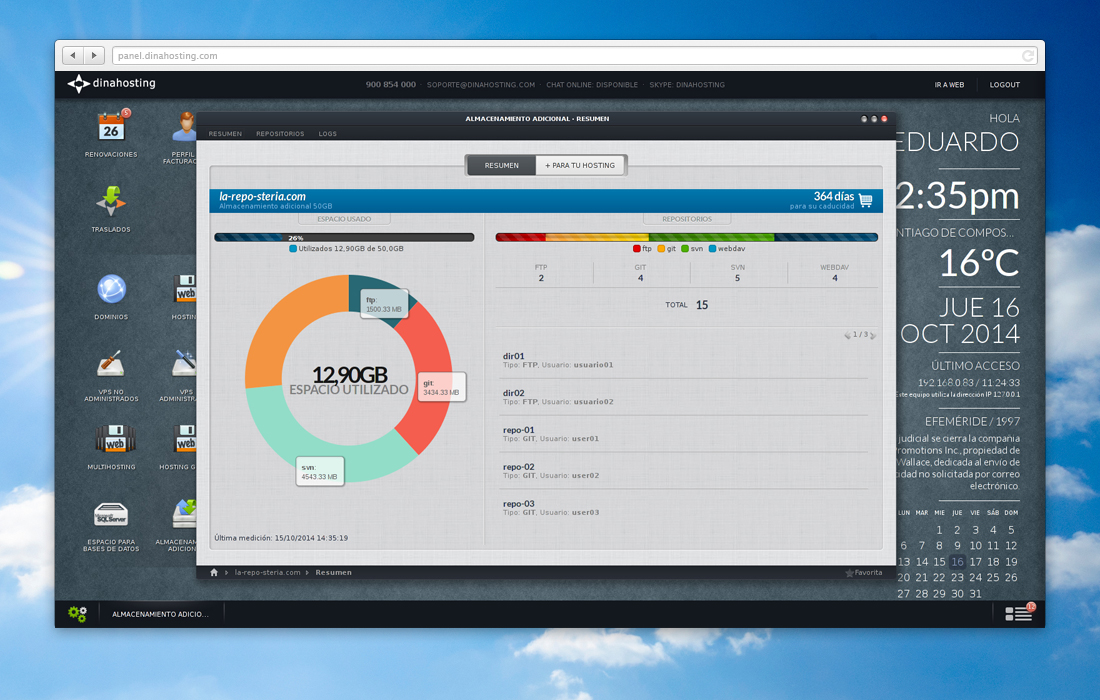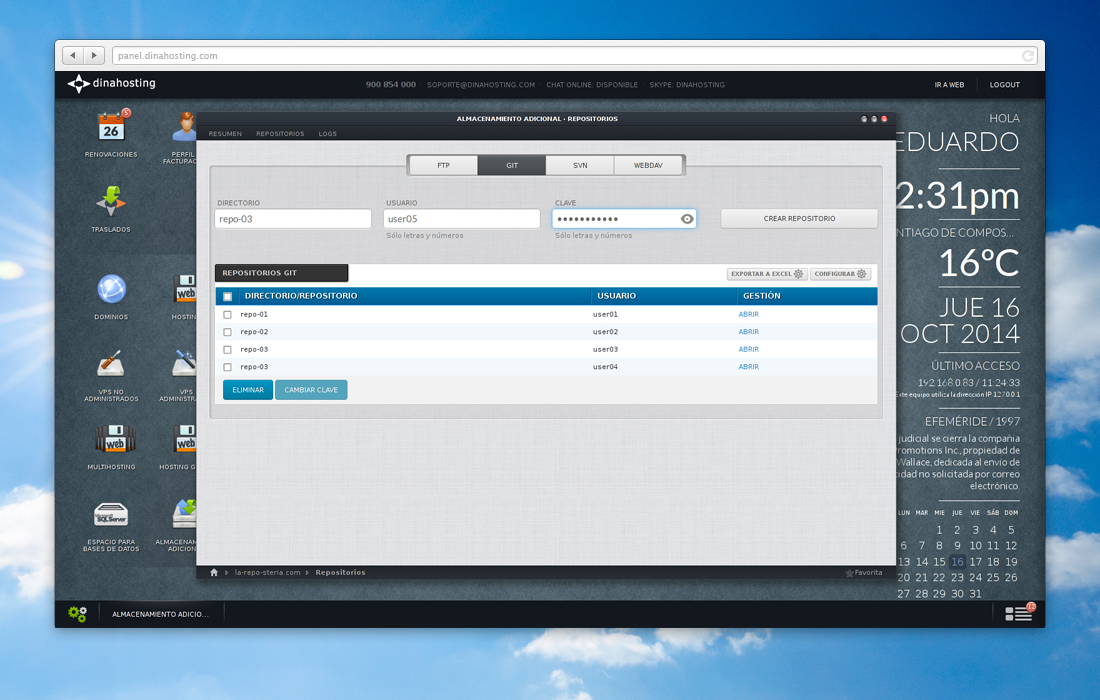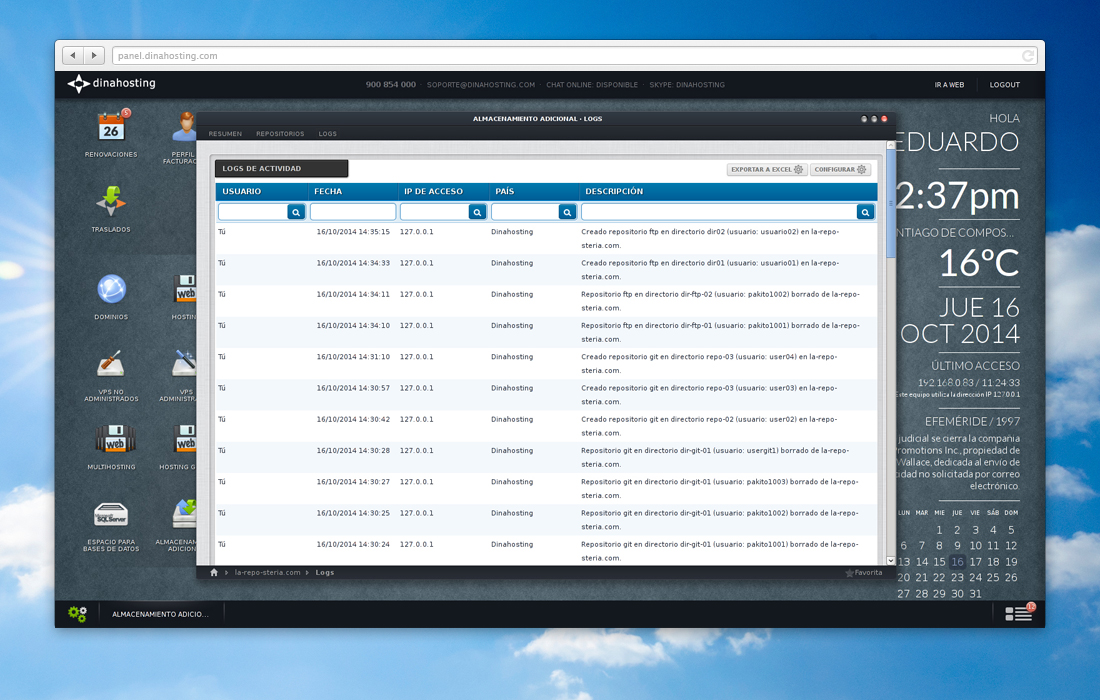 Scale up space from your Panel
If you need even higher capacity go to the «Store» App, click and select the space you need from the "Extensions" section.